In working with our clients, our technical team takes a consulting-led approach which involves our intimate participation from the very early stages of project design, right through to project completion.
We believe this allows our clients to achieve real value for money on their project delivery.
Our directors, Mr Lionel de Silva and Mr Dushy Thiru, have worked extensively in Africa, Asia and the Pacific throughout their engineering and commercial careers and have a strong understanding of the needs and challenges within local developing communities.
Many of the road projects involving our bridging solutions in the Pacific region were funded by the Asian Development Bank and other international funding agencies.
We understand the criticality of expert bridge design in the early stages of a project and its role in the development of good road infrastructure within a community. Our knowledge, skills and extensive experience enable us to provide high standards of professional service in any environment.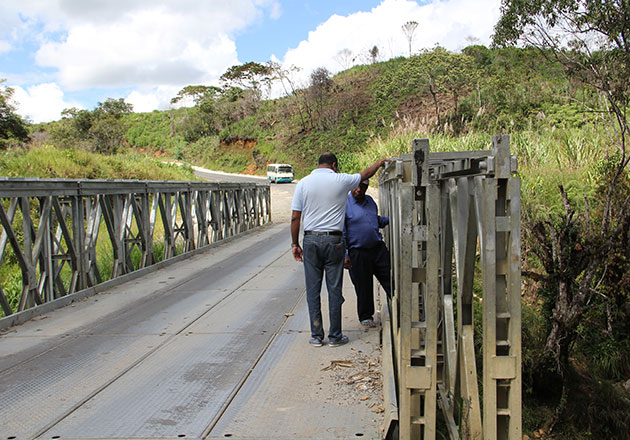 Our Roads and Bridges Division
This division comprises experienced engineers and surveyors, supported by international road and bridge consultants, world-renowned steel bridge fabricators, local construction companies, technical people and associated service providers.
The Roads & Bridges Division of United Pacific Bridging is led by Mr Lionel de Silva, who is a Chartered Civil Engineer with over 30 years' experience in the civil engineering field.
Mr de Silva obtained his Civil Engineering degree from the United Kingdom. He also holds a Master's in Engineering Studies from the University of Auckland in New Zealand. Mr de Silva has international working experience in countries such as Nigeria, Sri Lanka, New Zealand and Papua New Guinea.